Foley Balloon Races June 19, 2010
Early this day, ballooning was done in good weather. This was the late afternoon and weather was threatening. After 3 balloons were fully inflated, threatening weather forced them to deflate the balloons. There was a mass exodus of the crowd to the parking lots when storm clouds approached and some lightning bolts flashed.

At this facility, there were probably 5-10 thousand people. Multiple food and craft vendors were on the fairgrounds as well as a stage with live music. We will be back.

Click on one of the thumbnails below for a larger picture that was optimized for the web.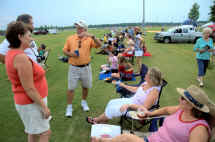 Waiting for the balloons to be inflated. From L-R: Terry & Rick Zelius, Jimbo & Janie Jolly, Christine Ericson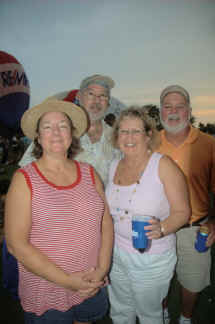 From L-R: Christine & Eric Ericson, Janie & Jimbo Jolly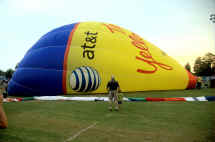 Balloon has been filled with air from a big fan, about to put some hot air into it from the burner.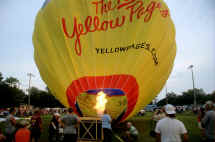 Balloon is being filled with hot air from the burner
Another view of this balloon being filled with hot air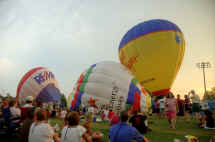 View from our seats.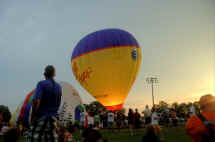 First Balloon to be filled.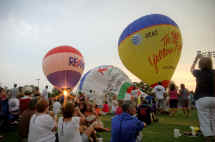 A Star flash from the flame for 2nd balloon to be filled.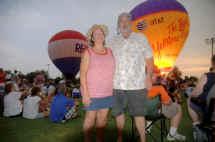 Christine & Eric Ericson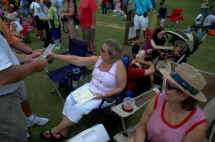 Janie Jolly & Christine Ericson